DrinkBox Studios kennen we allemaal van hun PS Vita titel Tales from Space: Mutant Blobs Attack en ze hebben nu op het PS Blog hun nieuwste titel aangekondigd onder de naam Guacamelee!
Guacamelee! zal een Mexican-themed co-op-multiplayer dimension-swapping Metroid-vania beat-em-up platformer game worden. Guacamelee! zal exclusief voor de Playstation 3 en Playstation Vita zijn via Playstation Network. DrinkBox Studios heeft bij de aankondiging een trailer en screenshots vrijgelaten: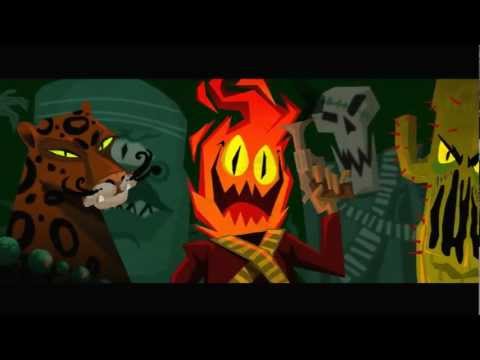 Qoute van het verhaal:
Set in a world inspired by Mexican culture, Guacamelee! features a down-on-his-luck agave farmer named Juan Aguacate, who sets out to save the world when El Presidente's Daughter is kidnapped by an Evil Charro Skeleton. The story takes place in and around a small village in Mexico, and has the player travelling through "The World of the Living" and "The World of the Dead" on his quest to rescue the girl he loves.
Tijdens de E3 zal de game te spelen zijn en zullen we meer horen over een releasedatum