Het seizoen van de Draak komt eraan! Elsweyr wordt de nieuwe expansion voor The Elder Scrolls Online. De cinematic trailer is nu te bekijken en er is een boel informatie vrijgegeven.
De draken zijn wederkeert naar Tamriel! Exploreer zonnige woestijngebieden vol bergen en droogte. Verdedig het Kahjiiti thuisland en speel de nieuwe Necromancer class in een volledig nieuwe chapter voor The Elder Scrolls Online! Bekijk de trailer hier beneden.
Necromancer
De necrotische magiër is een bekende class onder Guild Wars en Diablo spelers. Met deze class kan je spelen met de dood, maak je eigen ondode mini-leger en beoefen een eeuwenoude magische kunst. Deze kunst is al jaren verboden, maar iets is veranderd. De Necromancer behoudt zijn magische krachten door opoffering en een tactische speelstijl is hierbij van dien. De ondode magiër brengt drie nieuwe skill lines met zich mee, speciaal om door jullie te worden beheerst.
Reaper
Deze reeks aan skills is gebaseerd op frost, fire en lightning gemengd met de duistere magische krachten die jouw class bevat. Dit zal waarschijnlijk de wat vlakkere skill line zijn vol DPS spells.
Bone Tyrant
Met deze line speel je over grote grondgebieden heen. Het is aan jou om jouw area of effect te benutten met barrières en life-extension. Dit is de wat meer tactische skill line voor de Necro.
Living Death
Deze laatste skill line is precies zoals je het zou verwachten. Breng jouw vrienden terug uit de dood zodat ze aan je zijde kunnen blijven vechten en bouw je eigen ondode mini-leger.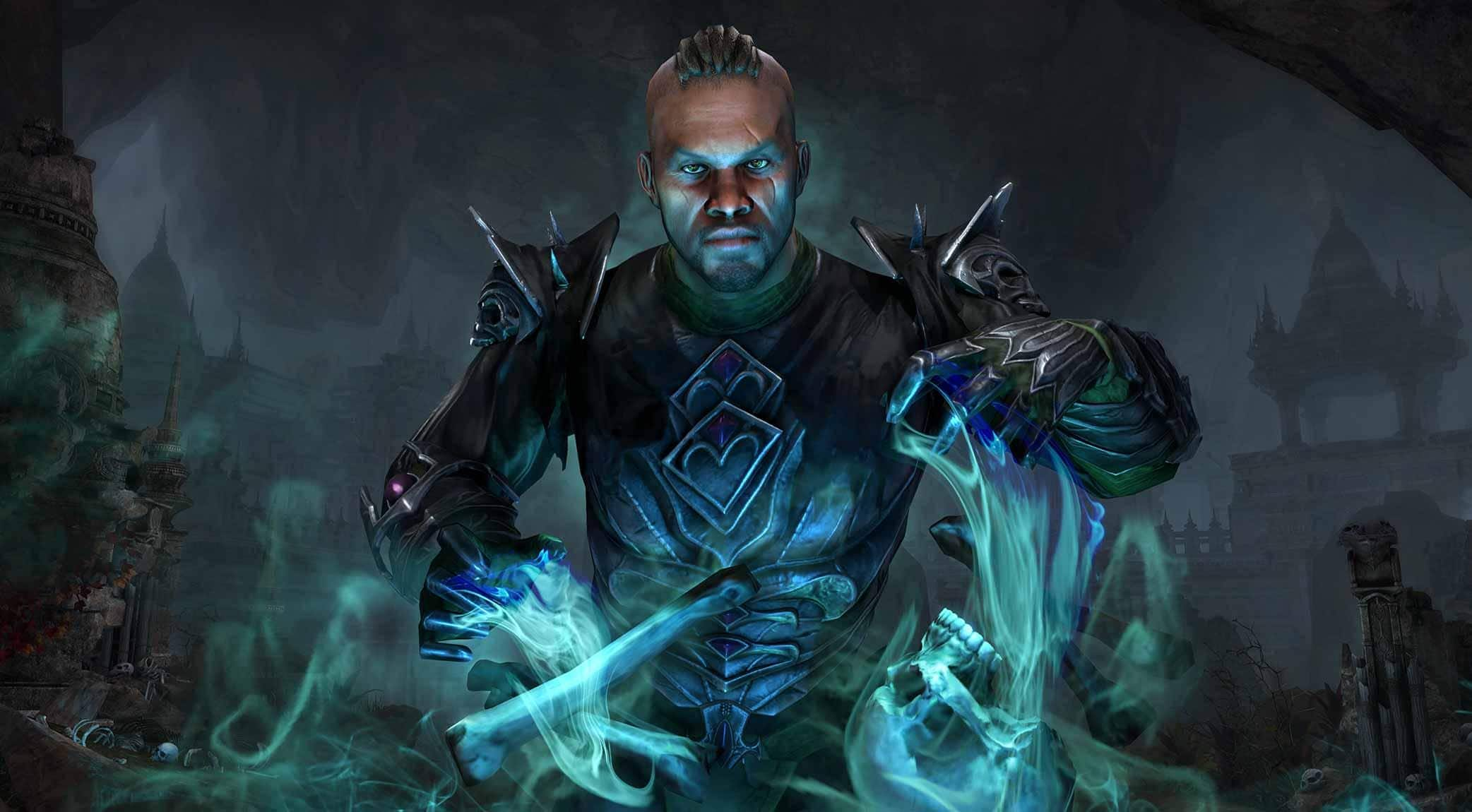 De draken zijn terug
Ooit dachten alle rassen in Tamriel dat de vijandige draken verleden tijd waren, niks is minder waar. In Elsweyr staat de terugkeer van deze beesten op de voorgrond! In het Khajiiti thuisfront breekt de drakenplaag volledig uit, maar waarom is dit zo? Speel het volledig nieuwe verhaal vanaf 9 juni op alle platformen!
Alsof dit nog allemaal niet genoeg is, zal de expansie vol zitten met nieuwe uitdagingen, beloningen en craftable items! Er komen nieuwe evenementen om op draken te jagen, een nieuwe Sunspire Trial en nog veel meer goodies! Houdt onze website in de gaten voor meer informatie op de weg naar Elsweyr.


Kijk jij al uit naar een nieuwe expansion? Zenimax blijft maar content naar ons gooien, maar wij krijgen er niet genoeg van! Geef ons jouw mening in de reacties hier beneden!